Reach an entirely new level of performance without replacing your entire system.
Retrofit & Modernize
As the performance and comfort needs of a building change over time, it's normal for elements of your HVAC system to become obsolete. With help from the experts at Carrier, however, it may not be necessary to install all new equipment in order to modernize your system and keep pace with new requirements.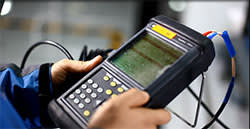 Transit Time Flow Meter used for Prognostic Maintenance
In many cases, we can help you avoid large capital expenditures through strategic retrofits and upgrades including:
Chiller variable speed drive retrofits
Control panel upgrades
Controls automation and conversion from pneumatic to direct digital controls
Compressor retrofits
Heat exchanger tube replacement
Plate/frame heat exchanger addition
Pump alignments and retrofits
Air-handler drive retrofit
"The modernization service provided by Carrier enables safe and reliable system operation, significant improvement of chiller plant operation efficiency, while reducing the air conditioning system operation energy consumption ."
--- Wang Xin, Manager of Engineering Department, Shanghai Qi Jiao Real Estate Management Company, Zhangjiang Division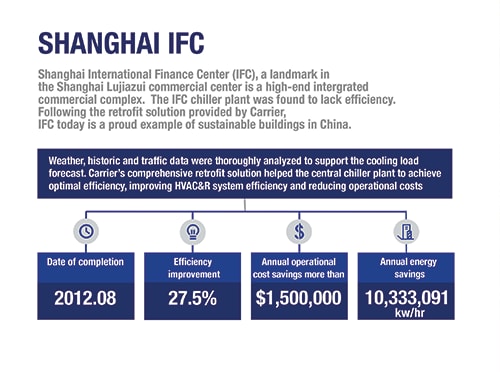 Please download the Shanghai IFC case study.